Heritage meets contemporary Brunswick terrace homes.
Flockmill Homes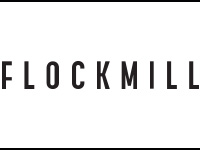 ADDRESS:
22 Hardy Street, Brunswick VIC
---
DEVELOPER:
Roth Developments
---
No. of dwellings:
58 Terrace Homes
---
Builder
Saw Constructions
---
SOLD OUT
Come home to genuine character, a strong sense of community and simply brilliant contemporary residential design. Embracing the charm of its industrial and artisan heritage, Flockmill invites you to discover a superb collection of two and three storey terrace homes, carefully designed around a leafy communal precinct, and sensitively nestled in a neighbourhood suffused with a strong local identity.
Named after the flocking mill that began life here nearly one hundred years ago, 58 outstanding homes with exceptional amenity and quality introduce a new chapter in the story of Brunswick. Immerse yourself in a refined pocket of an eclectic community, brimming with life, overflowing with shops, cafes, bars and public facilities, and all just a stone's throw from the Melbourne CBD.
Expected Construction Completion: Stage 1: April 2021, Stage 2: October 2021
Expected Settlement: Stage 1: May 2021, Stage 2: November 2021
Contact: info@360propertygroup.com.au
April 2021

STAGE 1 COMPLETION Lots 17-39
The construction works for stage one is still on target for completion first week of May 2021.

The registration of titles is the main milestone for settlements.

At present we are forecasting that titles can be registered by the third week of May and settlements to commence before the end of May 2021.

Roth Developments are your point of contact for settlement information and coordination, please refer to Geoff Thomas - geoff.thomas@gmprojectmgt.com.au for all pre-settlement inspection, valuation and handover enquiries.

STAGE 2 COMPLETION Lots 1-16 & Lots 42-59
The construction works for stage two are still on target for completion by end of October 2021. With a settlement process similar to the stage one process we anticipate settlements to commence before the end of November 2021. This stage of works is some time away and we will continue to update purchasers if there is any change in the forecasted completion.

The only remaining works to the project is the completion of Lot 40 & 41 the display suite that will be completed post the completion of stage 2 and not impact on the opening of the park and the balance of the development. Noting that the park is to be completed in conjunction with stage one works. Roth will be in touch closer to the time with a settlement timeline similar to the above for stage one.