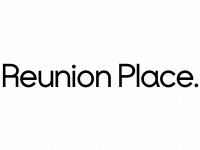 ADDRESS:
23-25 Linacre Road, Hampton VIC 3188
---
ARCHITECT:
Fender Katsalidis
---
LANDSCAPE:
Eckersley Garden Architecture
---
No. of dwellings:
24 Apartments
---
DEMOLITION UNDERWAY!

Fender Katsalidis and Eckersley Garden Architecture are part of an amazing team of category-leading professionals who have been engaged to design and deliver something really special — a collection of sustainable homes that unite landscape and architecture seamlessly and beautifully.

Together the team have delivered a holistic design to create homes that deliver daily moments of delight. These moments would take place both inside and out, designed within lush garden settings. As you enter the homes, there are a number of moods to be discovered and multiple design signatures. A softly lit joinery unit near the front door is a place to put down keys, and as you move further into the apartments, there is a fantastic sense of light, space and connection to the greenery outdoors. The design is inspired by Hampton and the culture of the beachside neighbourhood.

Located between two buildings is a prodigious, double-height lobby — a semi-enclosed garden laneway that incorporates light and nature to create a calming transition from the world outside to the residences within. A tranquil water feature symbolizes a meeting point for Reunion Place. Here, all the elements come together — the garden, the beach, and the beautiful materials, and the expanses of glass. Everything unites in one considered and serene space; a true place of reunion.

Be one of only 24, Fender Katsalidis designed 2- and 3-bed residences, moments from Hampton Village with the Bay at the end of your street. From $1,785,000.