Moonee Valley Park – an exciting new evolution of Moonee Valley Racecourse
Feehan Row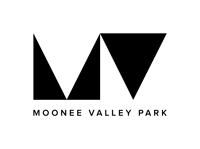 ADDRESS:
1 McPherson Street, Moonee Valley Park VIC 3039
---
INTERIOR DESIGN:
Mim Design
---
LANDSCAPE:
Tract Landscape Architects
---
No. of dwellings:
67 Townhouses
---
'Stage 1 Construction Commenced, Completion estimated Q2 2022.'
'Stage 2 Construction Commenced, Completion estimated Q4 2022.'

Inspired by the lush, green landscape of Moonee Valley Park, Feehan Row Homes & Terraces are carefully crafted and meticulously designed. A timeless classicism overlaid with modern flourishes guides the philosophy behind each home.


Botanical green spaces form the cornerstone of Moonee Valley Park's vision. This biophilic approach – connecting the environment and architecture – encourages wellbeing and quality of life. Every day offers an immersion in nature, from parklands to bike paths, walking trails to sporting fields, and playgrounds to green community spaces. These refreshing natural spaces will be easily accessible to Feehan Row residents.


Display Suite Now Open
Call David Stewardson 0448 312 626 to organise your inspection.