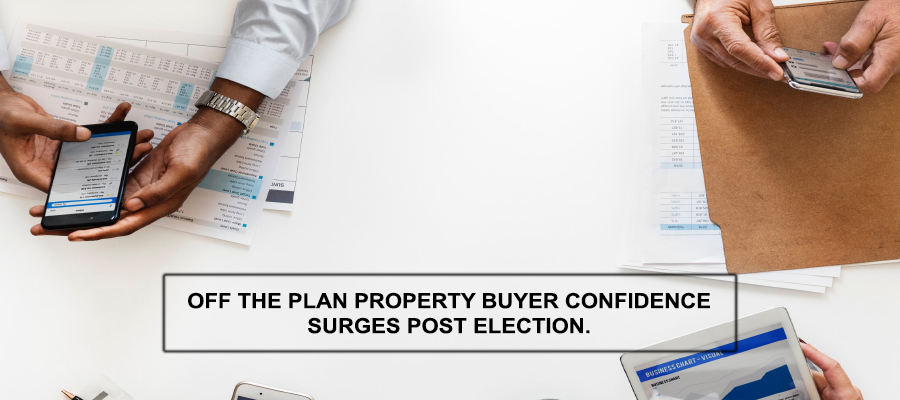 It should be no surprise at all that the market has improved since the election, almost two months ago. We've all read about increased auction clearance rates and sentiment is clearly positive since the two interest rate cuts and relaxation of mortgage lending criteria. From some accounts, the biggest resurgence is from the local investor market (we've obviously all read the same statistics telling us the Melbourne will have a population of 8 million by 2050).
Whilst the downsizer and next-home-buyer markets remain stable (in a good way), there is an elephant in the room. Some first-home-buyers have taken themselves off the field and onto the bench. Why? The reason is quite simple. Some first-home buyers have been led to believe that they must hold off on purchasing until the First Home Loan Deposit Scheme becomes "official".
For those who tuned out during the election, with the government's proposed First Home Loan Deposit Scheme, 10,000 first-home buyers will be able to apply for a home loan with a deposit of only 5% (whereas the old general rule of thumb was 20%), without having to pay lenders mortgage insurance.
The scheme is expected to start by January 2020 and will be available to single first-home buyers earning up to $125,000 annually and couples with combined earnings up to $200,000 per year. To the poor few who have taken themselves out of the market, you folks have been led astray by the media. First home buyers already have access to good off-the-plan purchase opportunities with flexible deposit arrangements and which won't settle until after the First Home Loan Deposit Scheme comes into play. Right now, there is a window of no more than 3 months before the property market takes an upward turn.
It doesn't take a genius to work out what that means, does it? Prices will go up and those first-home-buyers will wear the brunt of the price increases. Thankfully, we have been working with some clever first-home-buyers who have secured themselves some excellent deals. Very heart-warming!
Titbit: A $10,000 First Home Owner Grant is different to the proposed First Home Loan Deposit Scheme. It is available when someone buys their first new home. However, there is some fine print… You are not entitled to the grant if your spouse or partner (defined as someone who lived with you on a genuine domestic basis in a relationship as a couple) previously received a grant or owned a home before 1 July 2000. What does that mean for you? If you're in a position to do so, buy while you're single!
For more information on the property market or to discuss your next project click here.